Collision Center Solutions
Specialty Coatings Solutions



As a partner with DuPont, COLORMATCH installs and trains customers on the entire ColorNet system. This system matches vehicle color and formula using the latest technical innovations in the industry. Let us bring these valuable color tools into your shop today:
ColorNet® is a computerized system that integrates various hardware with technical and management software for the purpose of retrieving and managing accurate color formulations and data. The system utilizes the following tools:
VINdicatorTM is software that matches color using the Vehicle ID number. A hand held device is available to scan the VIN.
AcquireRXTM is a portable hand held instrument that reads vehicle color and transmits it to the computer.
X-PertTM is a computerized paint mixing system.
Color Proofing is a new application to visually compare color formulas before mixing.
These tools are described in detail below.
Color Matching & Color Retrieval - Quick & Easy



DuPont ColorNet® is a user-friendly, software platform designed specifically to make color formula retrieval and reporting quick and easy. It utilizes technology to enhance color expertise and provides features such as Color Proofing, Acquire RX, VINdicatorTM, cost and VOC tracking, inventory management and a variety of reports.

DuPont customers with ColorNet® can utilize exclusive color measurement, selection and mixing tools that are designed to work together flawlessly. From a portable color measuring system to a computerized paint pouring system, DuPont ColorNet helps make the most accurate color matches.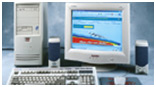 DuPont customers may choose from an entry-level version of ColorNet, known as Mini ColorNet, or Full ColorNet, which offers additional features such as management, VOC and cost tracking reports and access to OrderNetTM.


Full ColorNet Includes:  Car/Code/Year Look-Up - Formula Number Look-Up - VINdicator - Fleet Look-Up - Cross Reference - ChromaVision®/Acquire RX - Special Color Library - Formula Scan - Formula Comparison - Formula Recovery - Paint and Materials Calculator - Available Quality Check - Paint Volume Calculator - MSDS/Product Data Sheets - Label Printing - ColorMix Scale Interface - Scale Usage Report - Cost Tracking - Repair Order Paint & Materials - VOC Tracking - Customer Address Book - Inventory Reports - OrderNet - Mixing Color Management - Mixing Color Labels - Mixed Color Management

VINdicatorTM Formula Selection Technology

The first and only system that correctly identifies a vehicle's color based on its vehicle identification number (VIN), removing variability from the entire process. In less than a minute, you can find a reliable match. This color-retrieval solution helps DuPont Performance Coatings customers easily and efficiently select the right ChromaSystemTM base-coat formulations. Bottom line: it's a simple alternative to older and confusing formula-retrieval tools.
VINdicatorTM Brochure
Acquire RX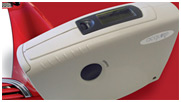 Acquire RX is a portable, hand-held color measurement instrument that is used directly on a vehicle or part to obtain the correct color match, then transmits that reading into the ColorNet formula retrieval system. ColorNet retrieves and adjusts the formula to an accurate match in the color quality you need. Acquire RX is easy to use, reliable and productive, so you can achieve an accurate match the first time, every time.
Acquire RX Brochure

X-PertTM Paint Mixing System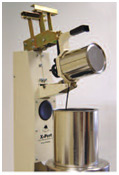 X-Pert is the industry's first computerized paint mixing system, which allows you to mix color formulas accurately and productively, time after time. It helps eliminate costly overpours, reduces paint waste and saves time and money by being correct the first time, every time.

The X-Pert system works with ColorNet and consists of a hydraulically operated dispensing unit and specially designed mixing lids. the system connects to the ColorMix scale.


Introducing DuPontTM ColorNet® Color Proofing
Advanced on-screen color proofing for faster results.
Color Proofing is a new addition to DuPontTM ColorNet®. This revolutionary application gives precise on-screen ChromaSystemTM color proofing-virtually eliminating the need for old-fashioned color chips. With a user-friendly interface, ColorNet® Color Proofing enables you to visually compare the vehicle to the closest available paint formula - before mixing any paint. It represents the latest in innovative color science from DuPont, designed to help today's leading collision repair shops put technology to work for faster, more accurate color matching that can increase productivity and improve cycle times.

DuPontTM ColorNet® Color Proofing has the same easy-to-use interface as other applications in the ColorNet® system. When activated, it simply appears as another option under Digital Color Tools.

The Color Proofing system is recommended for shops with a process-oriented culture that are focused on continually decreasing cycle times through improved operational excellence.
DuPontTM ColorNet® Color Proofing brochure

For more information on DuPontTM ColorNet® and related products, contact your local COLORMATCH store, sales rep, or email us at solutions@colormatch.com