Collision Center Solutions
Specialty Coatings Solutions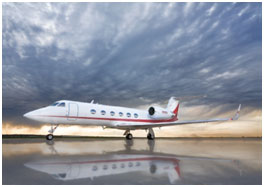 COLORMATCH in partnership with DuPont provides premium quality finishes and performance, along with a fresh business perspective and tools to manage your business smarter. 
AIM for the best products and services available for your company.
COLORMATCH offers big business expertise and attention to detail with down-home passion for going beyond the expectations of our customers.  Contact us today to see how we can help you!
When selecting the right coatings for your aircraft, there's no room for compromise.  DuPont coatings are designed to exceed the most stringent standards for appearance, durability, and regulatory compliance.  DuPont™ Imron® topcoats demonstrate superior impact resistance, retaining their gloss and mirror-like finish longer than the competition under accelerated environmental exposure. The results speak for themselves – aircraft painted with DuPont coatings require less finish maintenance over time – reducing the costs and keeping investments looking better longer.
COLORMATCH supplies a complete line of high performance DuPont Aviation Finishes that provide the outstanding results you expect from DuPont.
DuPont ™   Corlar ®   Imron®
Pre-Treatments - Primers & Surfacers - Single Stage Topcoats - Basecoat & Clearcoats - Interior Finishes.  Click on the following links for additional information:
DuPont Aviation Finishes System Overview
DuPont Aviation Finishes Product Chart
Products for Rotary Wing Aircraft
KEEP IT LOOKING GOOD!
DuPont Aviation Finishes provide superior protection against elements your aircraft will face throughout its long life.  Maximize and maintain your aviation finish by following these points:
Park your plane in a hangar if possible.
With a new finish, rinse your plane with water only during first 30 days
Do not use high-pressure to rinse a new finish.
Do not wax within first 60 days.
Immediately remove spilled chemicals by rinsing with water.
Wash your plane often, using non-abrasive, neutral ph detergent.
Do not use a solvent based solution for washing large areas.
Don't use stiff bristles to wash your plane.
Do not wash your plane in hot water or while the surface is hot.
Do not use high pressure on visible chips.
Use a soft brush to remove ice or snow, not a scraper.
Repair chips, nicks or scratches immediately to prevent corrosion.
Have a professional repair any damages as soon as possible.
For additional information please contact us at solutions@colormatch.com