Collision Center Solutions
Specialty Coatings Solutions

COLORMATCH Specialty Coatings is an authorized distributor of several top quality paint manufacturers including DuPont, Devoe, and International.
AIM for the best products and services available for your company.  COLORMATCH offers big business expertise and attention to detail with down-home passion for going beyond the expectations of our customers.        mailto:solutions@colormatch.com
PRODUCT INFORMATION
Colormatch Industrial Line Card
Colormatch Industrial Brochure
Colormatch Specialty Coatings Flyer
DuPont™ Industrial Coatings has provided solutions that have worked form more than 85 years.  Products range from primers to direct-to-metal coatings, topcoats & clearcoats -
DuPont ™ Imron® polyurethanes,  Corlar ® epoxies, and Tufcote® acrylic & alkylds.
DuPont Industrial Coatings Brochure
We have just opened a new location to better serve the needs of our industrial customers.  Contact us today and let us know how we can help you with your specialty coatings requirements.  No job is too small, and no job it too large.  We will always do our best to answer your questions and serve you knowledgeably, courteously, and promptly.
Our new store is open M-F from 7:30 am to 4:00 pm-
COLORMATCH Specialty Coatings Division, 304A Hill Ave., Nashville, TN 37210
Telephone:  615-214-6511
 COLORMATCH is a member of NACE, the premier authority for corrosion control solutions.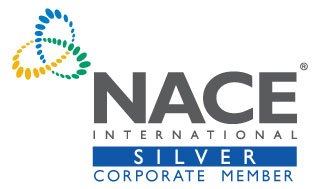 COLORMATCH is proud to announce that Sean Browning, Specialty Coatings Manager, has achieved the recognition of NACE Certified Coating Inspector – Level 3, by successfully completing the CIP Level 3 Peer Review in St. Louis, Missouri, on April 27, 2012.