Collision Center Solutions
Specialty Coatings Solutions

STAFF TRAINER Tony Nethery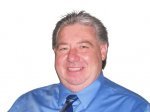 I-CAR is an international non-profit organization formed by the collision industry in 1979 to promote resources that provide a high level of continuous technical training to specialists in the industry. The I-CAR vision is "that every person in the collision industry, current and future, has the necessary knowledge and skills relevant to their position to achieve a complete and safe repair."
Here is what I-CAR has to say about COLORMATCH
" I-CAR appreciates the COLORMATCH commitment to industry training and to the Gold Class Professionals designation. Maintaining the on-going training requirement for the Gold Class Program speaks to your commitment and understanding of the value of training."

Jeff Peevy
I-CAR Director of Field Operations

TRAINING

I-CAR is committed to providing training that continues to meet the technological demands of the collision industry. Training programs consist of live classes, on-line classes, virtual classes, and a selection of Equivalency Testing opportunities.  Live classes are held at approximately 800 locations in the United States and Canada. Personalized training paths are designed to assist professionals in selecting classes. Locations and schedules are decided by local committees to meet the needs of the local market.

DESIGNATIONS

Automotive collision professionals can obtain prestigious designations that are achieved through sucessfully completing role specific I-CAR programs and post testing.  Individuals achieve Platinum designations that contribute to the establishment and maintenance of Gold Class status for their shops.
MARKETING YOUR BUSINESS
Businesses with Gold Class Professional designation are in the top segment of the industry and can use the designation as a marketing tool.  In addition, more and more insurers today require that body shops in their DRP network have I-CAR Gold Class designation.  Designated shops are listed on the I-CAR website in the on-line Gold Class Business Directory, which allows consumers to search for shops by zip code.
MARKETING YOURSELF
Individuals with the Platinum Designation can document and market their expertise to obtain the best jobs and command the best salaries.

COLORMATCH STAFF TRAINER

At COLORMATCH, we go a step further in promoting and supporting the ideals and goals set forth by I-CAR. COLORMATCH has 2 official I-CAR trainers as part of our staff. This is a great advantage to our customers, because we can provide a higher level of communication and support for continuing education efforts, and for meeting and keeping Gold Class designations.  So talk to us regarding your training needs, or join us in a class that is currently scheduled. Classes are arranged to accommodate the objectives of all area body shops and each I-CAR class is open to every industry professional in the community. We hope to see you at an upcoming I-CAR class!

LINKS

All classes and registration details are listed on the I-CAR website.
Contact us at solutions@colormatch.com for more information.